MEET PARIS AND LUKE...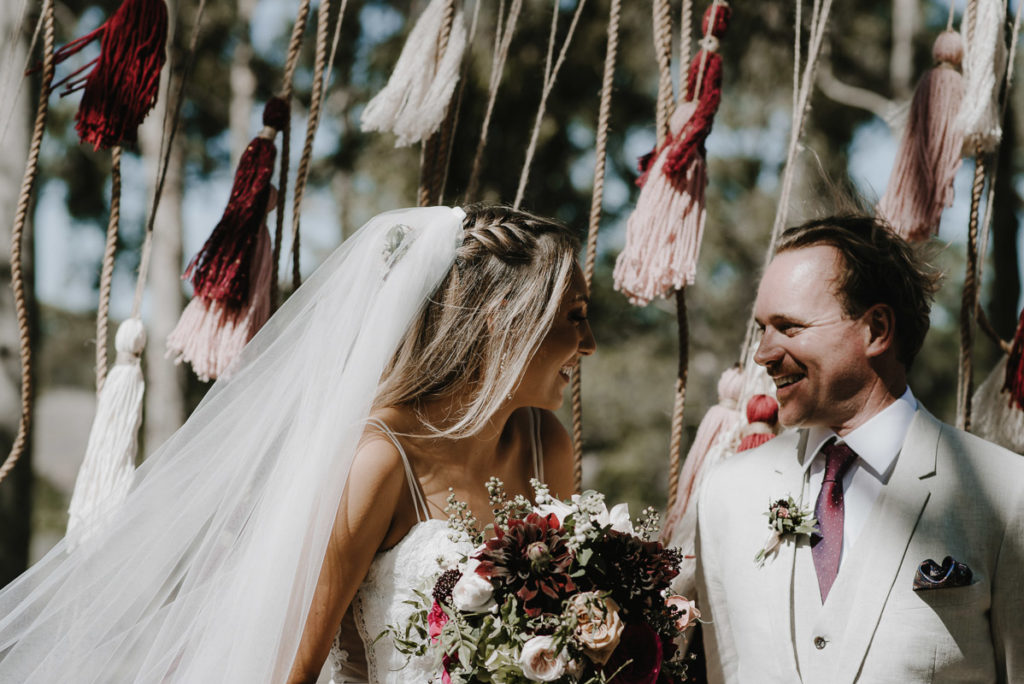 We adored Paris and Luke from the minute they stepped into our studio for their very first consultation. This was a couple who knew exactly what impression they wanted to create with their wedding. The final product was a stunning celebration with a truly impressive cake.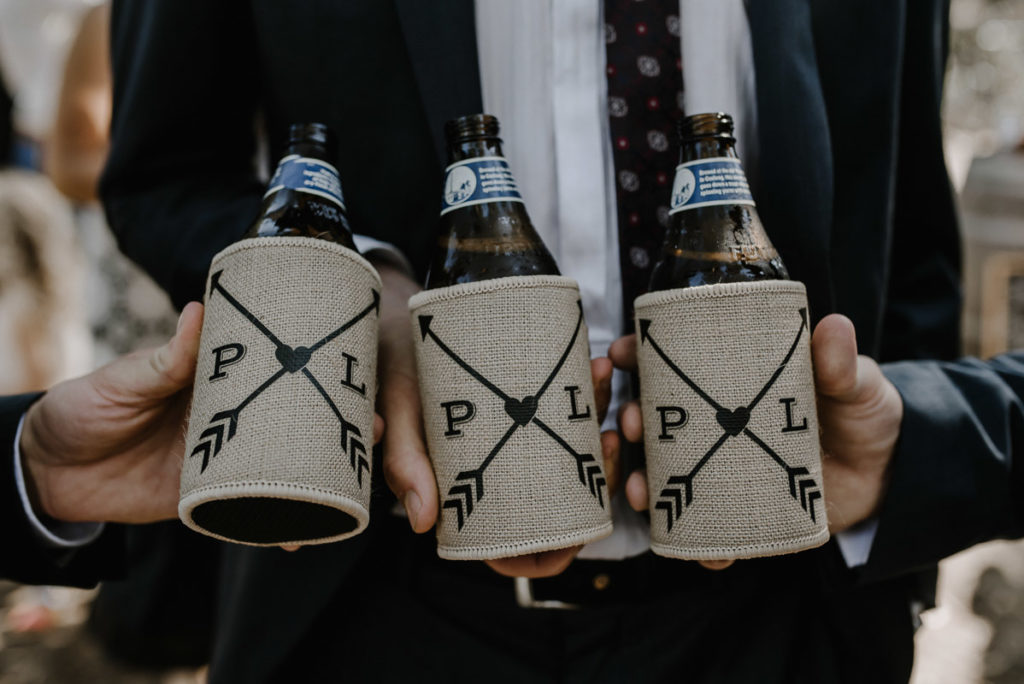 How The Couple Met.
Luke and Paris met through mutual friends at a friend's bar. Paris was there with a girlfriend and to put it simply, was rather boozed. Luke came in - sober, and had to deal with her and her terrible skills at 'picking up'.
It obviously worked though – they have been inseparable ever since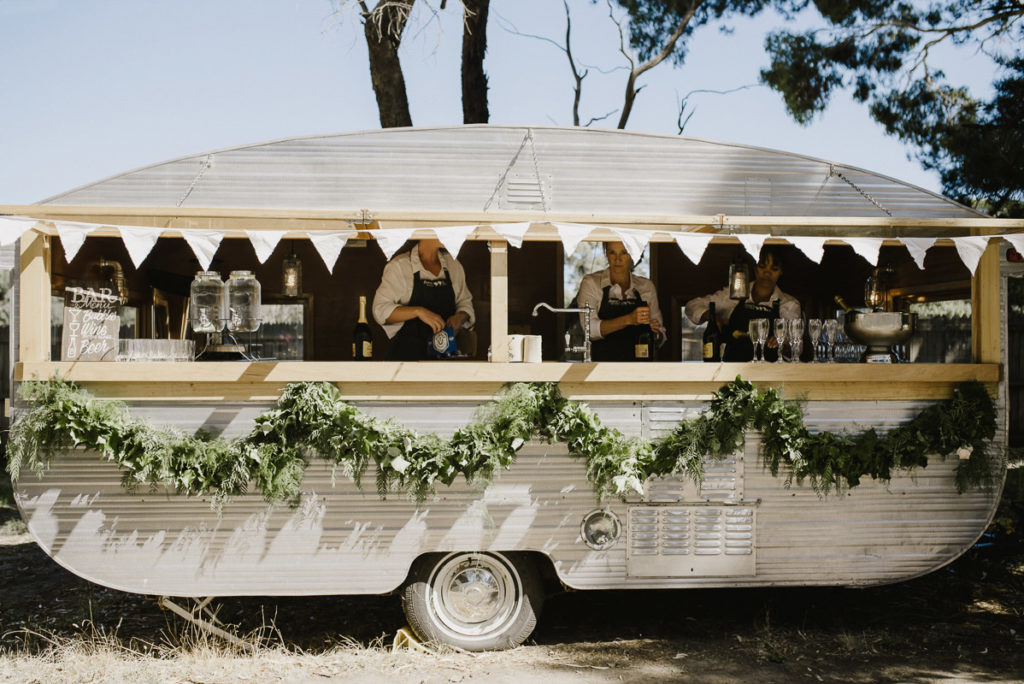 Styling:
Ruby and James
The Cake and All The Details
Mood board in hand Paris left the creative design to our in house stylist. It was obvious the direction we were going to take the cake design.
We created three very different sketches leaving (my favorite) and what was going to become Paris and Luke's favourite to last. Macrame people!
How could you not fall in love. Hand woven icing macrame.
Using neutral tones we used the textures of the icing to create depth. Along with that pop of colour from the hand sourced peonies from Botanica Fresh Flowers which were hand wired on the day.
The only thing that was missing now was a little vintage charm, ... and that's where our small pedestal brass stand tied the whole look together.  It looked perfect sitting elegantly along side family photos, tealight candles and heavenly scented blooms. This by far encapsulated the couples style and that was our overall design objective.
The bride and groom were the dream clients, providing inspiration but allowing us to come up with a design that we thought would suit. Thankfully it was LOVE at first sight for these guys [again].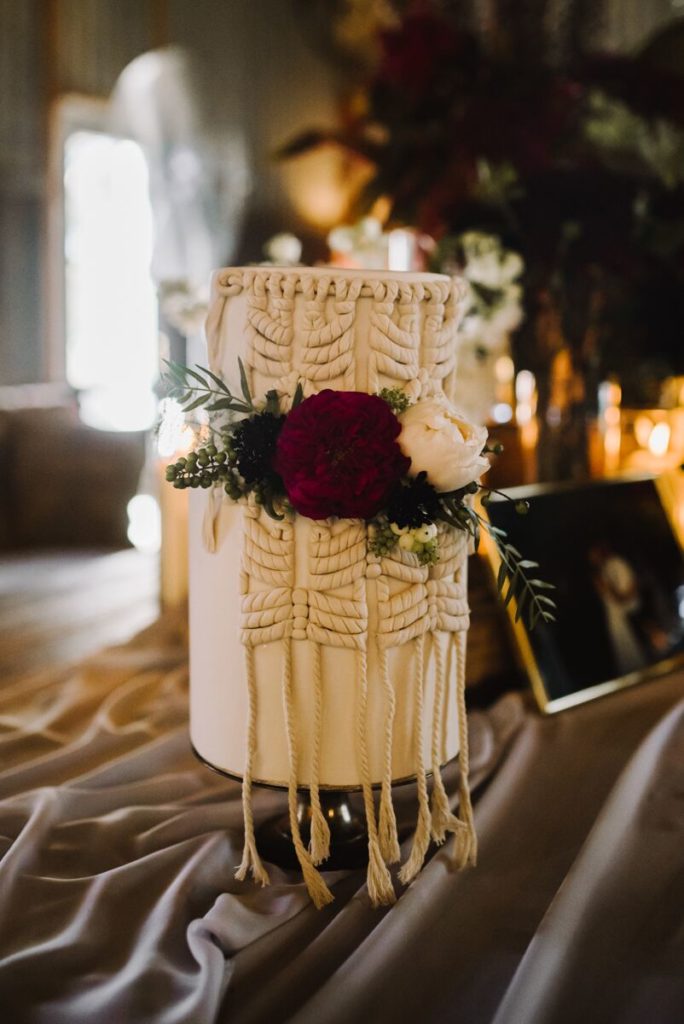 Cake: Boutique Cake Art
Styling Those Sentimental Touches
This couple managed to truly capture the hearts of their guests with the most perfectly thought out sentiment to all the important people in their lives.  We got a little teary having Paris describe the sentimental styling of the beautiful cake table styled by the amazing Ruby and James. The couple had their parents and grandparents wedding photos, and a photo of bride and her late dad, in frames surrounded by some seriously stunning blooms and candles, along with the insanely beautiful and unique cake.  What a beautiful way for them to honour their families.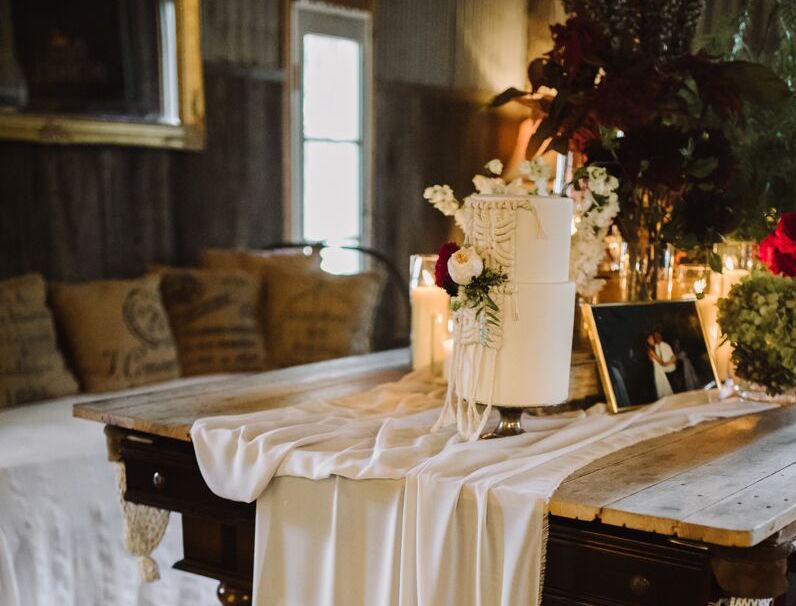 Florist:
Sarah from Botanica Fresh Flowers
Some Words of Advice From The Couple
The couple had these insightful words of wisdom for other couples planning a wedding. "Just have fun and don't sweat the small stuff! The lead up and planning process is one of the best parts of getting married!"
We definitely agree with their advice that although there is so much inspiration whirling around - couples shouldn't lose sight of their taste and ideas, and it's important to make sure the day encapsulates you both individually and as a couple.
Their last point is our favourite, [for obvious reasons ;) ], They mentioned that you should have faith in your vendors,  "they are the professionals, so let them run with your ideas and see what they come up with! I am SO happy we did that, the results we beyond anything I could have dreamed up!"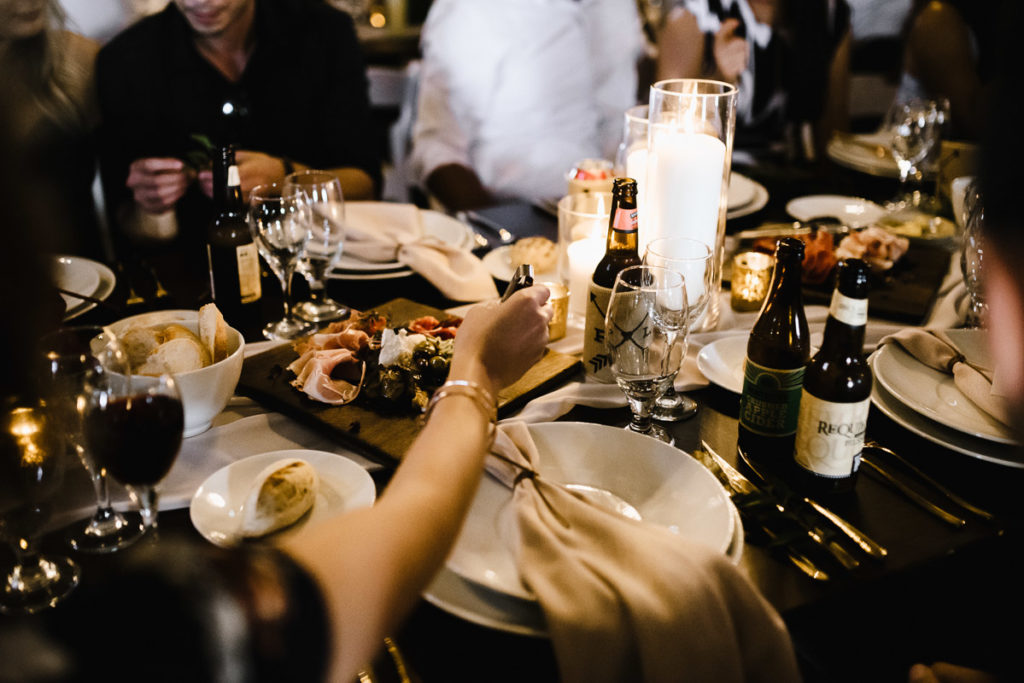 Venue:
The Barn Wallington
We'd just like to thank Paris and Luke for submitting their happily ever after to be featured in our blog.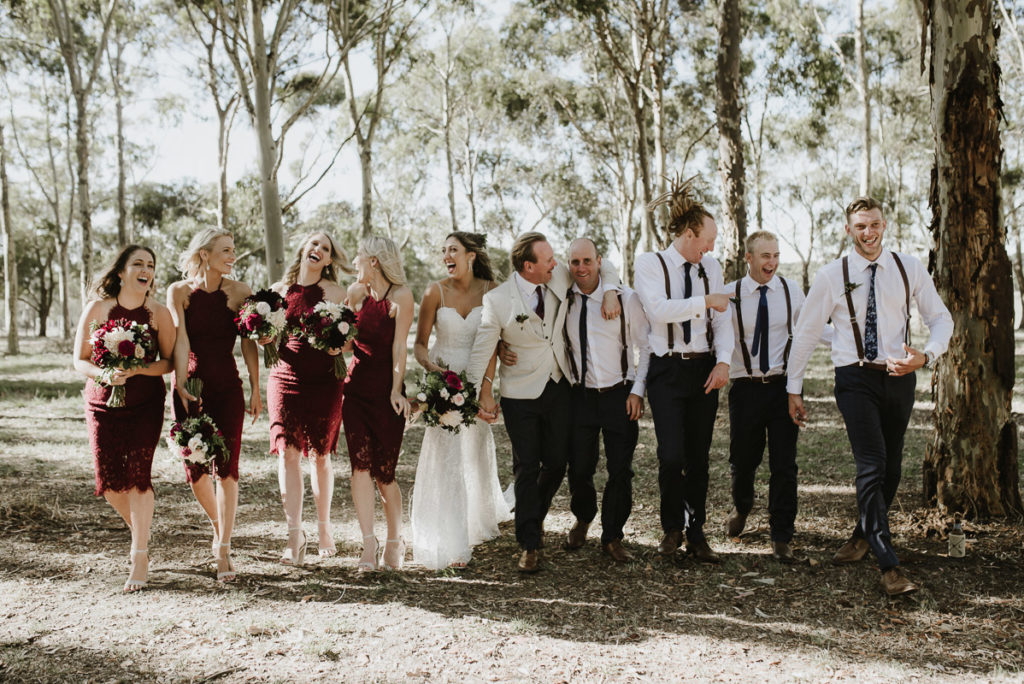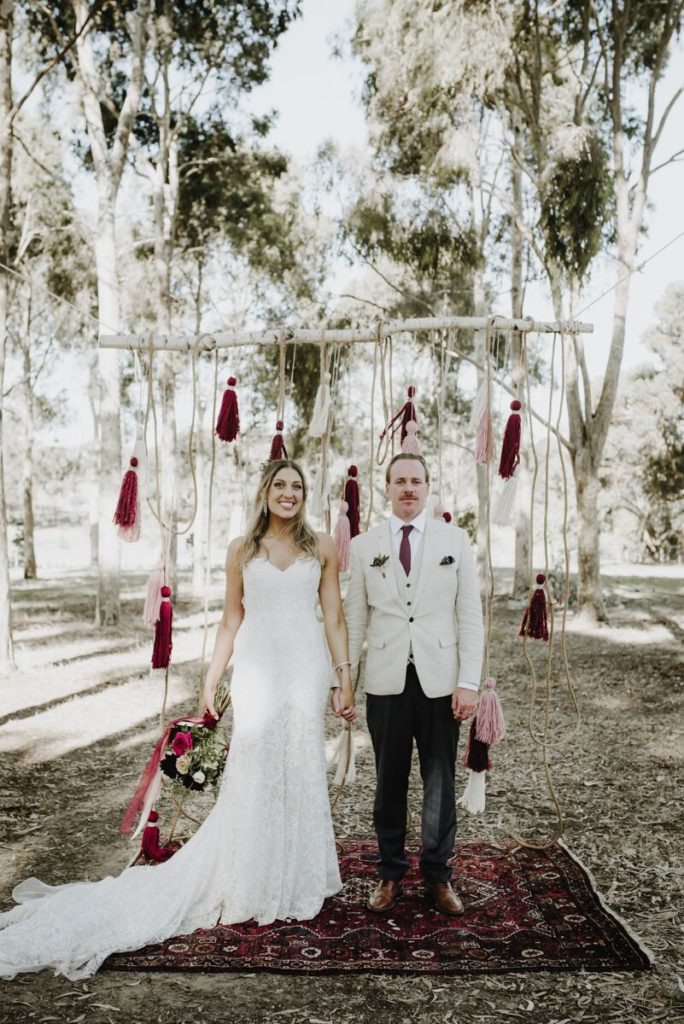 The Amazing Vendors
Want to know more about how they put this stunning event together? Here's a list of the vendors.
Venue:
The Barn Wallington
Photographer:
Sofia from Enchanted Weddings
Florist:
Sarah from Botanica Fresh Flowers
Stylist:
Ruby and James
Cake:
Boutique Cake Art