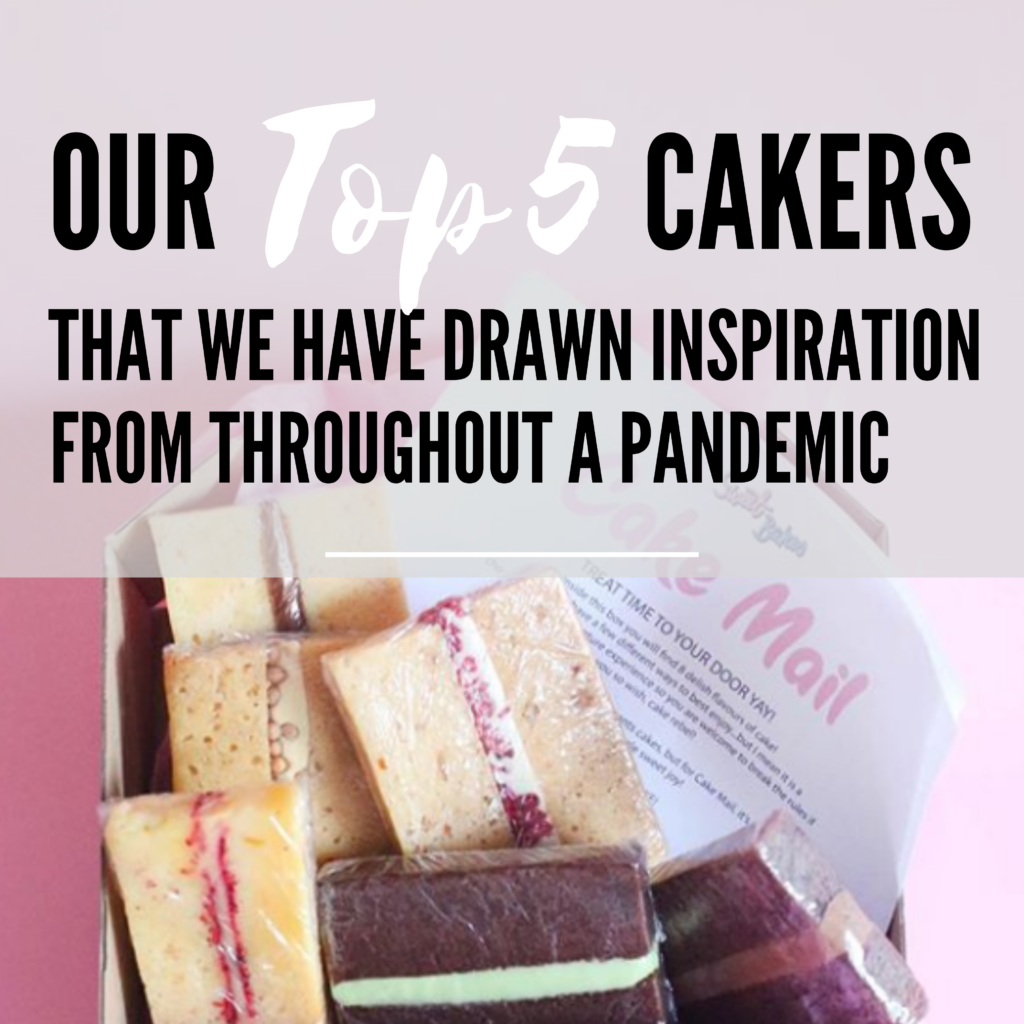 So you've been scrolling endlessly through instagram over the last 3 months, absorbing all of the amazing ventures your caking and baking peers have been up to. You've been seeing endless products being developed and standing back in awe wanting or perhaps desperately needing the same light bulb moment they had.
Why is it so easy for them? Can anyone accomplish this success and pivot their business amongst the panic and uncertainty of a pandemic? What's their secret? I'm glad you asked! We're going to share 5 businesses that we think have something in common, and that is that they form their product development around their personal and business values. Whether that is through sharing a skill or perhaps an experience the underlying mission is the same.
How can you help your community and make the biggest impact? Once you answer that question your creativity will step in and well the rest is history.
Here's five of our favourites;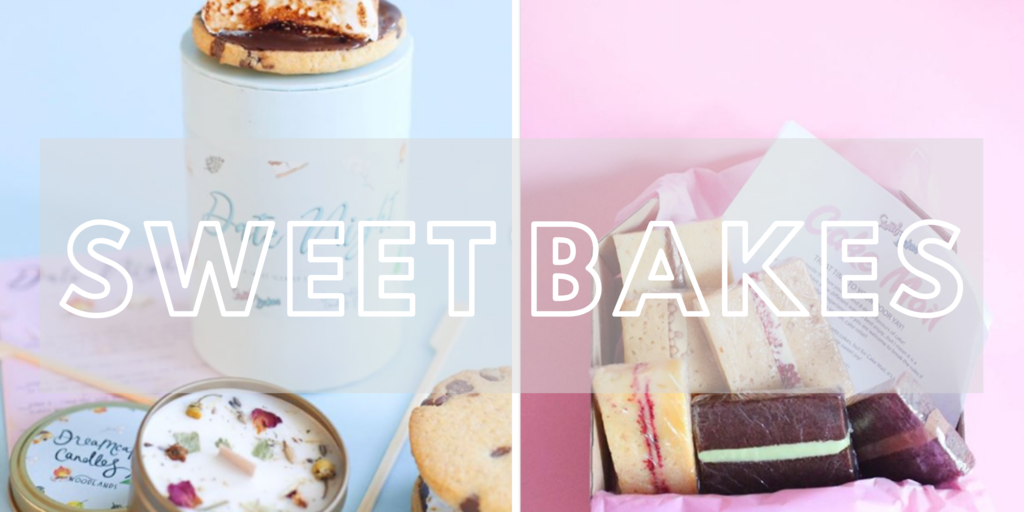 SWEET BAKES- CAKE MAIL
Alisha from @sweetbakes_ has been the biggest advocate for the cake community. In her words she's here to inspire, bake and edu-cake and we couldn't agree with this more.
Cake delivered [or cake mail as it's now known] to people's houses seems like a pretty simple concept. However #cakemailaustralia became a movement in the industry. Alisha encouraged the community to offer the same service after seeing it's success, and rallied behind those that had their own ideas and concepts.
Sweet Bakes cake mail was a service that was only on offer previously for brides and grooms looking to get married. This simple idea transformed into a life line between those that could not see each other through isolation. A way to brighten someone's day or bring a little comfort to your own.
There is something so admirable about Alisha's values and how that translates into a business. Her newest product, 'Date Night', again is testament that her focus is on creating fun experiences that can be shared with others. Bringing people together in the simplest ways.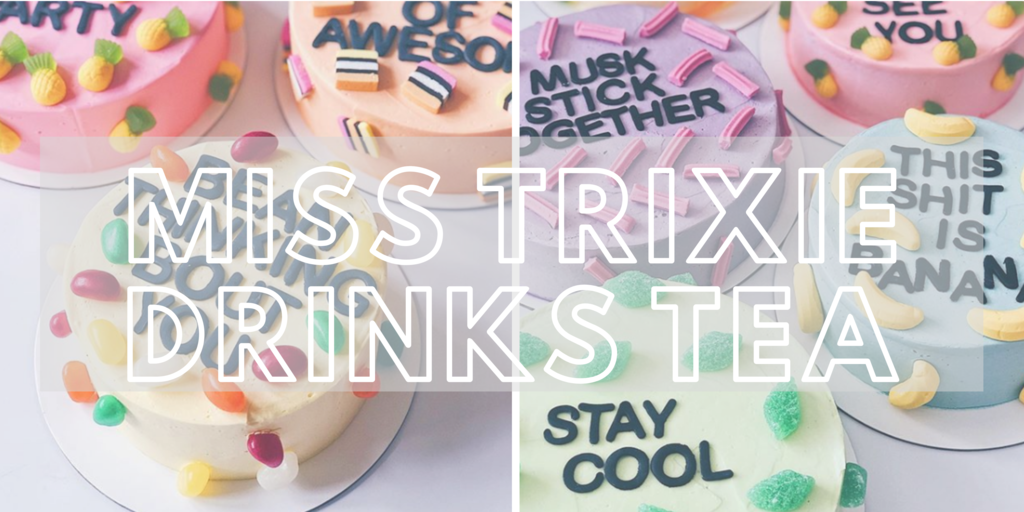 MISS TRIXIE DRINKS TEA- CAKES TO COMBAT CORONA
All the girls love Alice. Not only an Elton John classic, but true for the baking ka-ween Alice from @misstrixiedrinkstea.
Where do we start with her range of Cakes to Combat Corona. First of all Miss Trixie herself has made the disclosure that these cakes will not cure Corona. I know, bummer! They will however spark joy and provide that necessary sugar kick we all need to get through the coming months.
Bringing a little humour to peoples houses these punny lolly covered cakes have been a huge hit! 'This shit is bananas' being our personal favourite. Taking a humorous route is a refreshing approach to boost even the lowest of moods. Simply decorated cakes with funny puns isn't where it stops. It's the experience of receiving one of these cakes and the heartfelt joy of sending one.
A way of connecting without actually physically connecting. The take away words of wisdom from the sugary spelt out quote on one of Miss Trixie's cakes would be that we "musk stick together".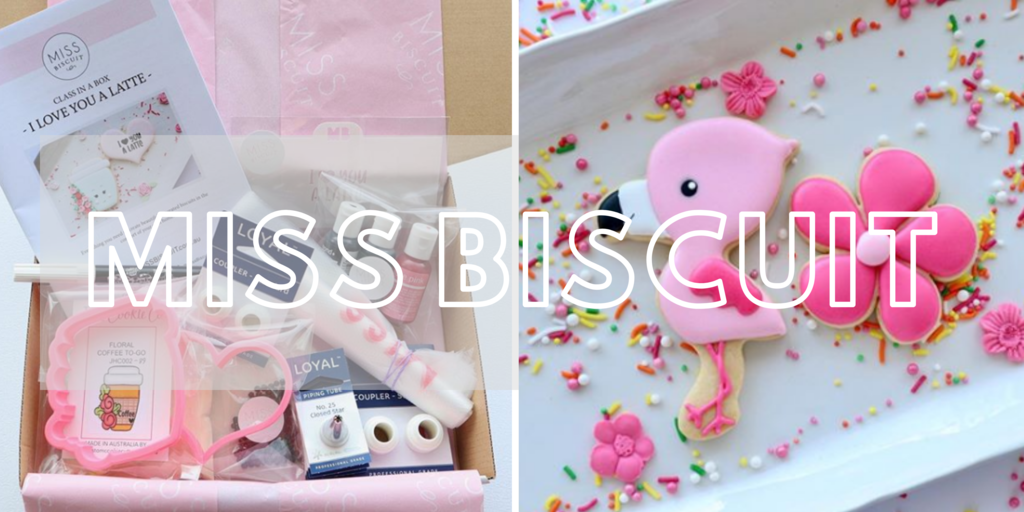 MISS BISCUIT- CLASS IN A BOX
'Class in a box' is a concept Julia from @Miss_Biscuit_ just recently launched for Mother's Day amidst the covid pandemic Oh boy, has it gone gang busters!
From the early days of teaching cookie art in her home kitchen to opening 2 spaces, one in Melbourne and the other in Sydney. This cookie expert didn't let the ever tightening restrictions prevent her from teaching what she loves. Although the physical cookie classes had to be cancelled she was determined to spread that cookie joy no matter what.
Class in a box was the perfect tool where her community could learn these skills in the safety of their own homes. Whether a gift to someone else or a hobby you could tackle under lockdown, it ticked all the boxes. It literally is a learning experience in a box and when in-person classes have been so limited over the last 3 months it's not hard to see why this service is so popular.
With 8 cute designs now available to purchase we can see ever growing success for Miss Biscuit and this new way of teaching.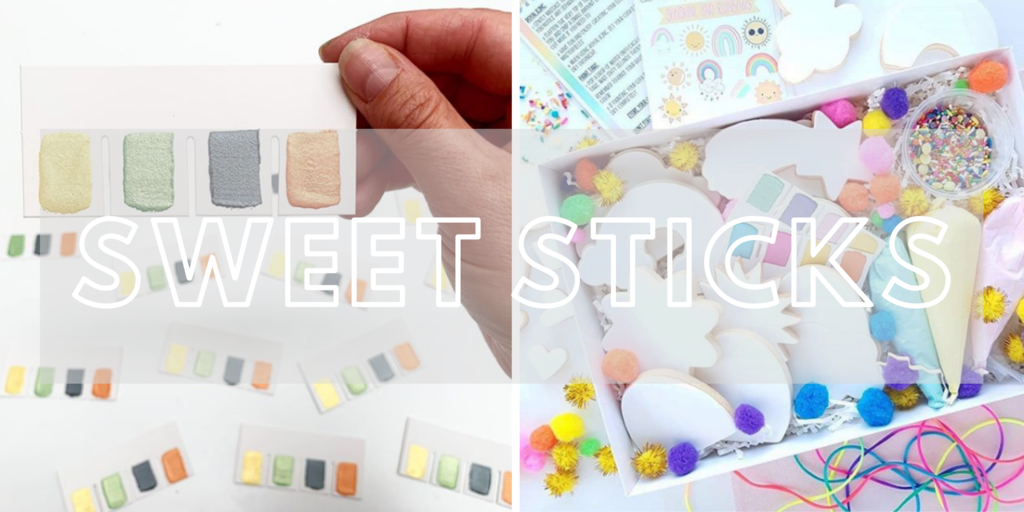 SWEET STICKS AU- PAINT IT YOURSELF TABS
Just when you think @Sweetsticksau couldn't get any better, the colour queen Miranda goes and does it again. Four words for you . Paint It Yourself Tabs. Mic drop!
Who would've thought a cardboard tab with four paint colours on it could have such a huge impact! This one product has made it possible for many businesses to pivot into the world of DIY kits. Whether it be cookies or cupcakes including these tabs in the DIY KIT made it easy to turn over box after box.
This move has not only been a huge success for Sweet Sticks itself amongst the turmoil of Covid-19, but a huge game changer for those in the cake and cookie space. This one product, as simple as it may seem, has been responsible for keeping many businesses afloat in an industry which had simply crumbled overnight.
It just proves that sometimes it's a simple idea that can have a huge and lasting impact on the community you are intending to reach out to.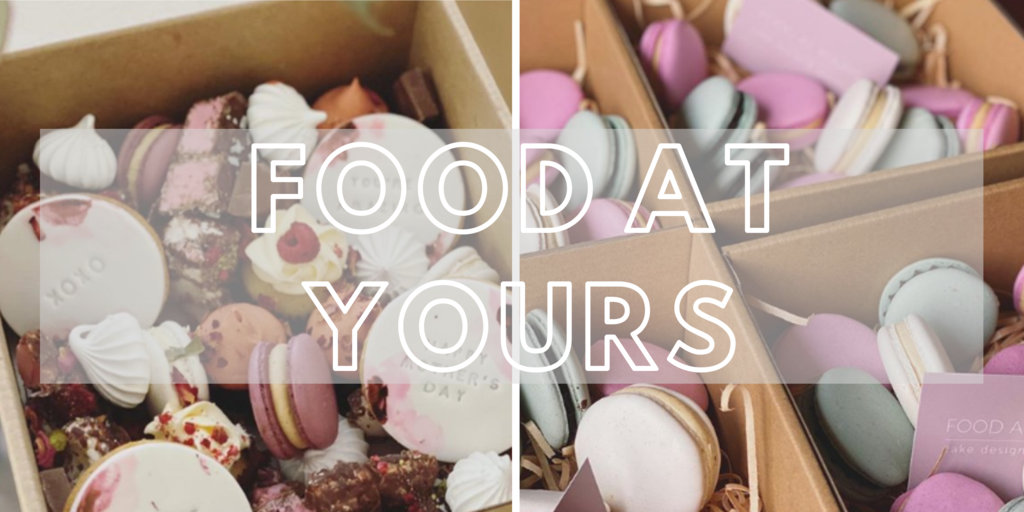 FOOD AT YOURS- GIFT BOX
The concept of sharing in a time of isolation has been brought to life by cake creator Caitlyn from @foodatyours.
Usually catering for weddings and larger celebrations Caitlyn had to make the decision to pivot her business to produce smaller tasty treats that could be enjoyed in a more intimate setting. Rocky road, Macarons, cupcakes and cookies were just a few of the sweet treats on offer. These miniature offerings helped her pave the way for a new business venture. Even Caitlin herself was surprised at how successful this was
Mother's Day is where these small morsels came together for one epic gift box. 560 macarons, 210 sugar cookies, 8kg of rocky road, 200 mini cupcakes and 100 brownies. Now, that's one heck of a bake off!
The gifting space now more than ever is where people are navigating to for foodie treats. How sweet (literally) would it have been to have sent this adorable gift box to a Mum on her special day? It's more than a gift box full of cakes and chocolates, it's a gesture of love in a time we all need it the most.